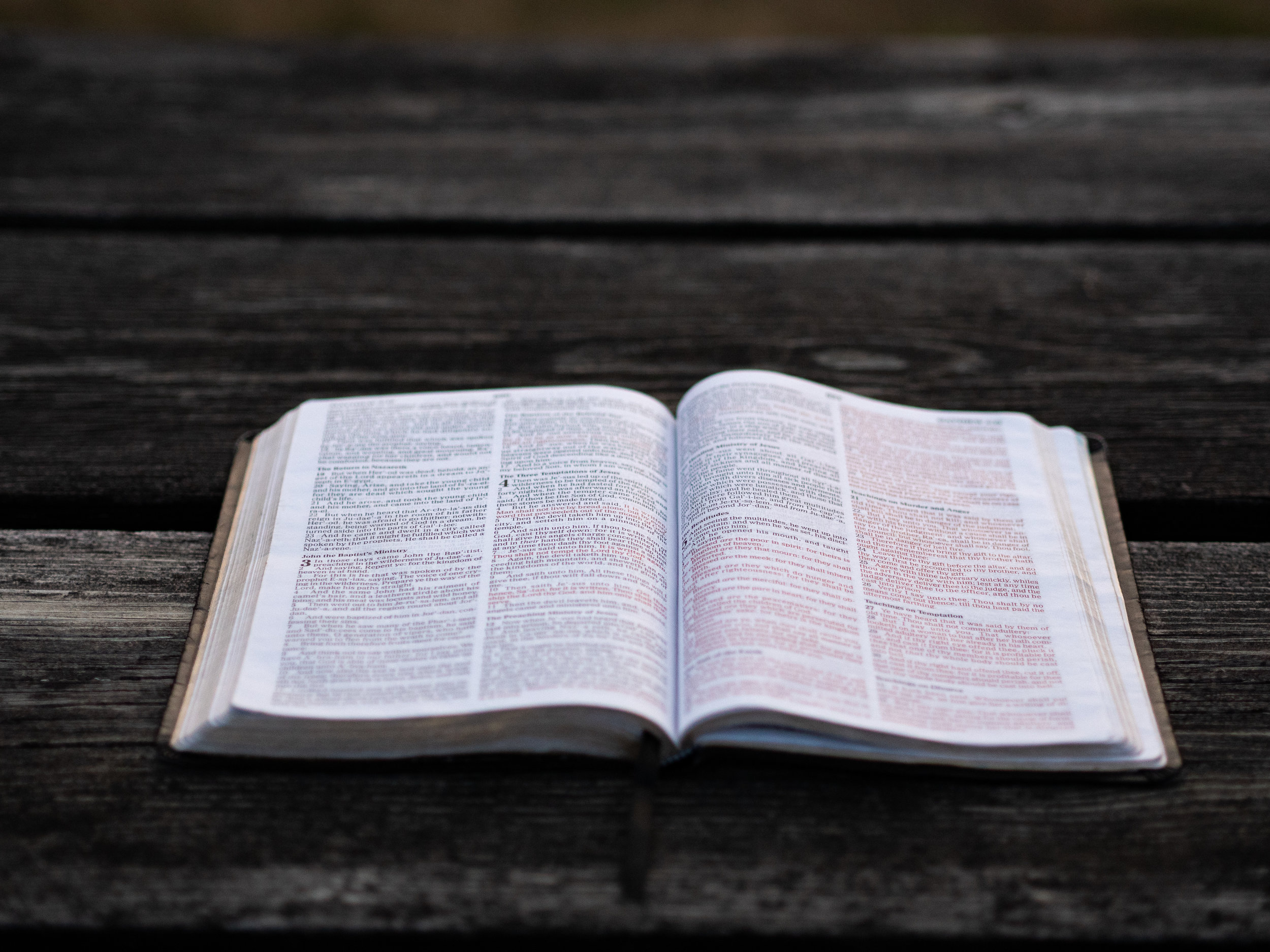 Judgement Free Church
At Grace River Church, we love welcoming visitors and sharing our unwavering love of God's grace through Jesus Christ. Our church is open to all believers and those walking their unique journey – it is our mission is to help you find and follow Jesus.
If you are curious or interested in taking the next step to learn about God and accept God's grace into your heart, you are in the right place. We are passionate about the Bible and try our best to live according to its standards. Our church is founded on the following beliefs.
GOD
God is the Creator and Ruler of the universe. He has eternally existed in three persons: the Father, the Son, and Holy Spirit. These three are co-equal and are one God.
The Father – He is all powerful, all knowing, all loving, and all wise. He reigns with providential care over the universe and the flow of human history goes according to His purposes and plan.
The Son (Jesus) – Jesus Christ is the Son of God. He is co-equal with the Father. Jesus has eternally existed and became man at His incarnation. He lived a sinless human life and offered himself as the perfect sacrifice for the sins of all people by dying on a cross. He bodily arose from the dead after three days to demonstrate His power over sin and death. He ascended into Heaven's glory and will return again someday to earth to reign as King of Kings and Lord of Lords.
The Holy Spirit – He is the third person of the Trinity. He guides humans into all truth, exalts Christ, convicts of sin, righteousness and judgment, cultivates Christian character, comforts believers, bestows spiritual gifts by which believers serve God, and seals the believer unto the day of final redemption. His presence in the lives of believers is the assurance of God to bring us into the fullness of the stature of Christ.
SCRIPTURE
The Bible is God's Word to us. It was written by human authors, under the supernatural guidance of the Holy Spirit. It is the supreme source of truth for Christian beliefs and living. Because it is inspired by God, it has salvation for its end and is truth without any mixture of error.
GIVING
We believe in giving the tithe – ten percent of our gross income (not net income) – as the biblical standard of giving. The tithe is to be given as an undesignated offering to the "storehouse" ministry of a local church. According to the Scriptures, we are to give cheerfully, regularly, systematically, proportionately, and liberally for the advancement of the Redeemer's cause on earth.
HUMAN BEINGS
People are made in the image of God and are the supreme object of God's creation. All of us are marred by an attitude of disobedience toward God called sin. Sin separates people from God and causes many problems in life.
EVANGELISM
It is the duty of every born again follower of Jesus Christ and of every church to endeavor to make disciples of all humans everywhere. It is the command of Christ for every believer to seek constantly to convert the lost to Christ by personal effort and by all other methods in harmony with the gospel of Christ.
THE CHURCH
A New Testament church of the Lord Jesus Christ is a local body of baptized believers who are associated by their common faith and fellowship with Jesus. A local church is to observe the two ordinances: (1) baptism and (2) the Lord's Supper. The church should exercise their God-given gifts and extend the gospel to the ends of the earth. The church is an autonomous body serving under the Lordship of Christ. All members are equally responsible as they serve with the scriptural officers of the church, the pastors, and deacons.
SALVATION
Salvation is God's free gift to us, but we must accept it. We can never make up for our sin by self-improvement or good works. Only by trusting Jesus Christ as God's offer of forgiveness can anyone be saved from sin's penalty. When we turn from our self-ruled life and turn to Jesus in faith we are saved. Eternal life begins the moment one receives Jesus Christ into his life by faith.
And we are eternally secure.
Because God gives us eternal life through Jesus Christ, the true believer is secure in that salvation for eternity. If you have been genuinely saved, you cannot "lose" your salvation. Salvation is maintained by the grace and power of God, not by the self-effort of the Christian. It is the grace and keeping power of God that gives us this security.
ORDINANCES
Baptism by Immersion – We believe that scriptural baptism must be: (1) by being completely immersed under the water and (2) after salvation. Jesus was immersed and all baptisms in the New Testament were by immersion. These two facts set the standard for baptism today.
Baptism has no saving power but is the first act of obedience symbolizing (1) the believer's faith in the death, burial, and resurrection of Jesus, (2) the believer's death to sin and resurrection to walk anew in Christ, and (3) the Christian's belief that he will die, be buried, and that Jesus will resurrect him from the dead.
The Lord's Supper – The Lord's Supper is a symbolic act of obedience whereby believers remember the death of the Lord Jesus and anticipate His second coming. The bread is symbolic of His body and the juice represents His blood.
UNITY
To live in harmony with other believers is clearly the teaching of the New Testament. It is the responsibility of each believer to endeavor to live in fellowship with each member of the congregation. It is further the responsibility of each member to bring all gossiping and backbiting to an end, and help each other in word, thought, and deed.
COME VISIT THIS SUNDAY
If you are an imperfect person longing for meaning in your life or searching for a community that lifts you up and helps you become the person you want to be, Grace River Church is here for you. If you love Jesus and want to help us share his word and His ways, we'd love to have you too. Please join us Sundays at 9:00 or 10:30 and experience God as you have never experienced his love before. If you wish to reach out to one of us before Sunday, please contact us today and we will get back to you very soon. 636-389-6160
"All Scripture is breathed out by God and profitable for teaching, for reproof, for correction, and for training in righteousness." Timothy 3:16
Our Church
Grace River Church in O'Fallon, Missouri, is a church that seeks to provide a way for the unchurched and de-churched to come back to the God who loves them. Most people know of Jesus...He was a good man, a great teacher, and a remarkable historical figure. However, that's only a portion of the story.
Jesus saves us from our sins and restores the broken relationships between a holy God and us. As His church, our intention is to give greater St. Charles County an opportunity to discover the truth about Jesus and experience God through acceptance, community, service, and generosity.
MOVING FORWARD IN LIFE
Our church is open to everyone – if you were part of a religious affiliation in the past but lost your belief, if you've never been to church, if you have certain opinions about what church means, or you're lost in life – no matter what, we welcome you.
Our faith and church community binds us together as we find and follow Jesus and try to live as The Bible tells us. We share the ups and downs of life without judgement and feel that it's okay to not be okay, it's just not okay to stay there.
SERMONS
Our weekly sermons are energetic with reverent music and messages meant to inspire you and help you grow in your love for Jesus, yourself, and others. Our goal is to make The Bible relevant to your life today so you can take what you've heard, apply it to your life, and experience Him as you never have before.
Each week as you listen and open your heart, we are here for you for any reason – to listen, answer questions, and guide you; to share and help you find and follow Jesus Christ.
SMALL GROUPS
At Grace River Church, we have many weekly Small Groups throughout the St. Charles county area who gather to pursue spiritual growth and healthy relationships. In these Small Groups, we meet in a circle to discuss the previous Sunday sermon and encourage each other to live out the truths in the Bible. Why a circle? Though you may be inspired in rows on Sunday, life and change happen in a circle. Nothing in life in linear – it's the circle of life.
Our Small Groups result in a closeness with each other that opens the door to communication and spiritual growth. You will get to know one another well and find your Small Group a trusting, caring, enjoyable place to get closer to Jesus.
CHURCH COMMUNITY BUILDER
Church Community Builder is how we stay connected as a church. There you can find upcoming events and volunteer opportunities, as well as ways staying connected with others in our church. We also use the Church Community Builder to check your kids in and out of our fun, educational children's ministry. You can sign up for a Church Community Builder account when you visit us on Sunday morning at 9:00 or 10:30, or by clicking the button below.
LET US HELP YOU FIND & FOLLOW JESUS
Our mission is to love you, help you find a meaningful relationship with God, lead you into a growing, loving relationship with Jesus Christ, and change your world. Contact us and join us this Sunday as we gather for coffee, friendship, music, and encouragement through God's word. See you there!
Our Vision
At Grace River Church, we desire to love you and our community well. We want to ensure that you connect with Jesus and feel friendship and love individually, as a family, and as part of our community.
We hope to make an impact on your life and make our community an even better place to call home. We are here to love, lead, and launch you into the world to fulfill your greater purpose.
TO LOVE
If you want to grow in your relationship with Jesus, having relationships with those who have the same goals is important. Our church welcomes you with open arms – we want you to find it easy to make friends as we help you grow personally and spiritually.
At Grace River, you will be encouraged, listened to, and inspired to live how The Bible tells us by applying the truths to your everyday life. Most of all, you'll feel God's grace and our love beyond one hour on Sunday.
Hearing that Jesus had silenced the Sadducees, the Pharisees got together. One of them, an expert in the law, tested him with this question: "Teacher, which is the greatest commandment in the Law?"
Jesus replied: 'Love the Lord your God with all your heart and with all your soul and with all your mind.' This is the first and greatest commandment. Matthew 22: 34-38
TO LEAD
We want to help men, women, and children grow into the leaders they were meant to be. We do this by showing them that following Jesus is the only true way to life. We are all imperfect; it is okay to not be okay, it is just not okay to stay there.
Our goal is to guide you on your journey and lift you up to accomplish great things by learning The Bible and living as Jesus wants you to live – loving and leading with an open heart, good intentions, and a giving manner.
Then Jesus came to them and said, "All authority in heaven and on earth has been given to me. Therefore go and make disciples of all nations, baptizing them in the name of the Father and of the Son and of the Holy Spirit, and teaching them to obey everything I have commanded you. And surely I am with you always, to the very end of the age." Matthew 28: 18-20
TO LAUNCH
We want to equip you to change the world you live in by accepting Jesus. We can't solve all the problems in the world but we are doing all that we can to launch people out to fulfill their unique purpose and mission.
As part of our Grace River family, we hope to help you find your mission and purpose, deepen your spiritual growth, and launch you into making the world around you a better place.
But you will receive power when the Holy Spirit comes on you; and you will be my witnesses in Jerusalem, and in all Judea and Samaria, and to the ends of the earth." Acts 1:8
JOIN US THIS SUNDAY
Our vision is to love, lead, and launch you out to change the world. Join us this Sunday at 9:00 or 10:30 as we gather for coffee and friendship, reverent music, and a message meant to inspire you to grow in your love for Jesus, yourself, and others. We'll see you there! If you have any questions or would like to reach out to us directly, contact us anytime. 636-389-6160